How to automatically find duplicated enrolments and archive them
ⓘ Disclaimer: This flow is only available for admin users.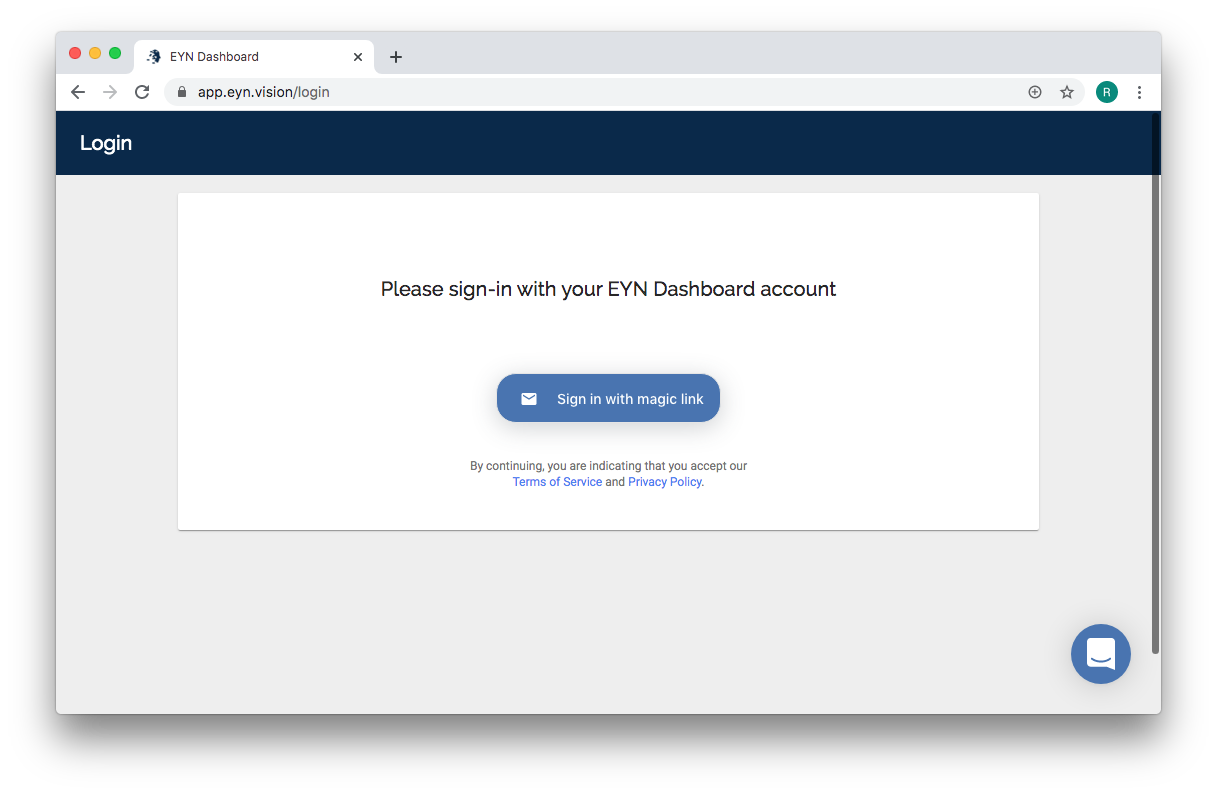 For Staffline users, click here to visit our web dashboard page and use your single-sign on credentials to log in.
For all other users, click here to visit our web dashboard.
Click the blue Sign In with Magic Link button.
Enter your work email and select OK to receive a magic link.
Check your emails. You will shortly receive an email with a link to sign you in.
---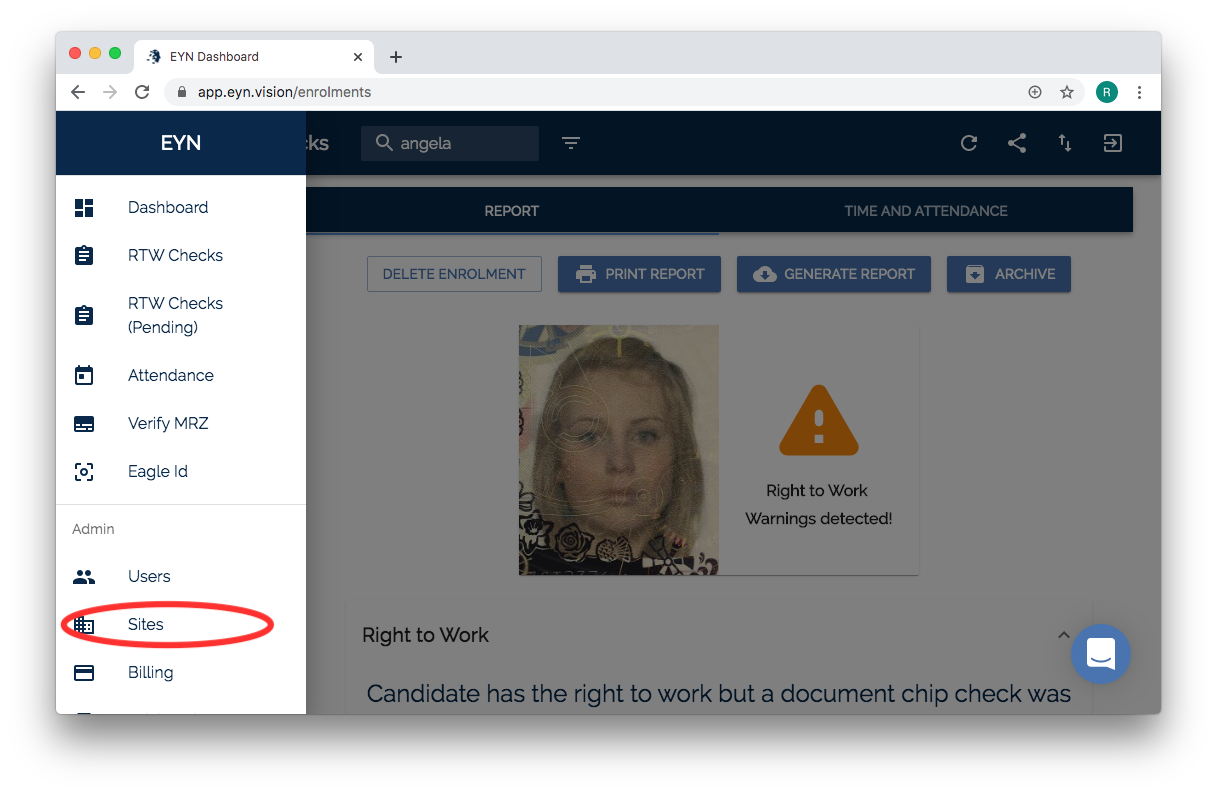 Once logged in, on the menu on your left click the item Sites.
Alternatively, click here to access the Sites tab of our Web Dashboard.
---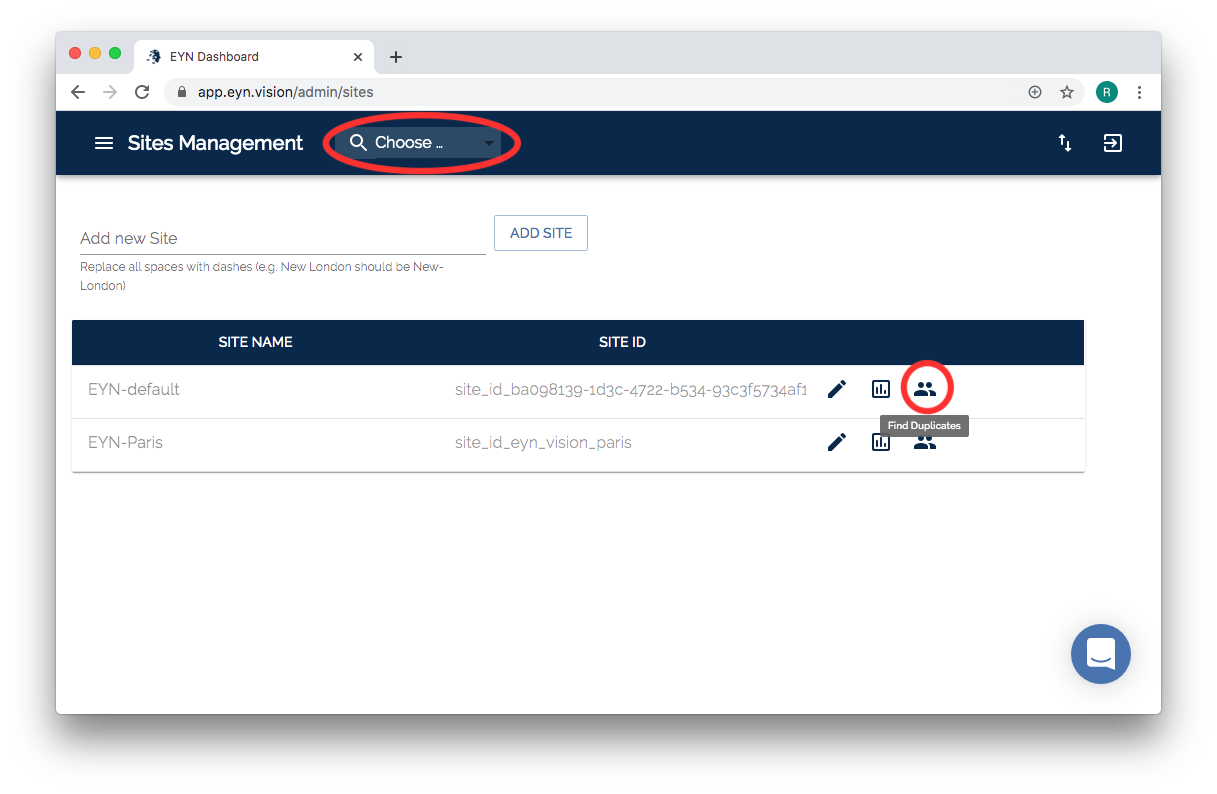 Step 3. Choose a site from the dropdown menu and click on the Find Duplicates icon
On the top menu you should see a drop down menu titled Choose your site.
Scroll and click or type your Site Name.
Once the list has updated, click the Find Duplicates icon.
Wait until the duplicates list have been loaded. This may take a few minutes.
---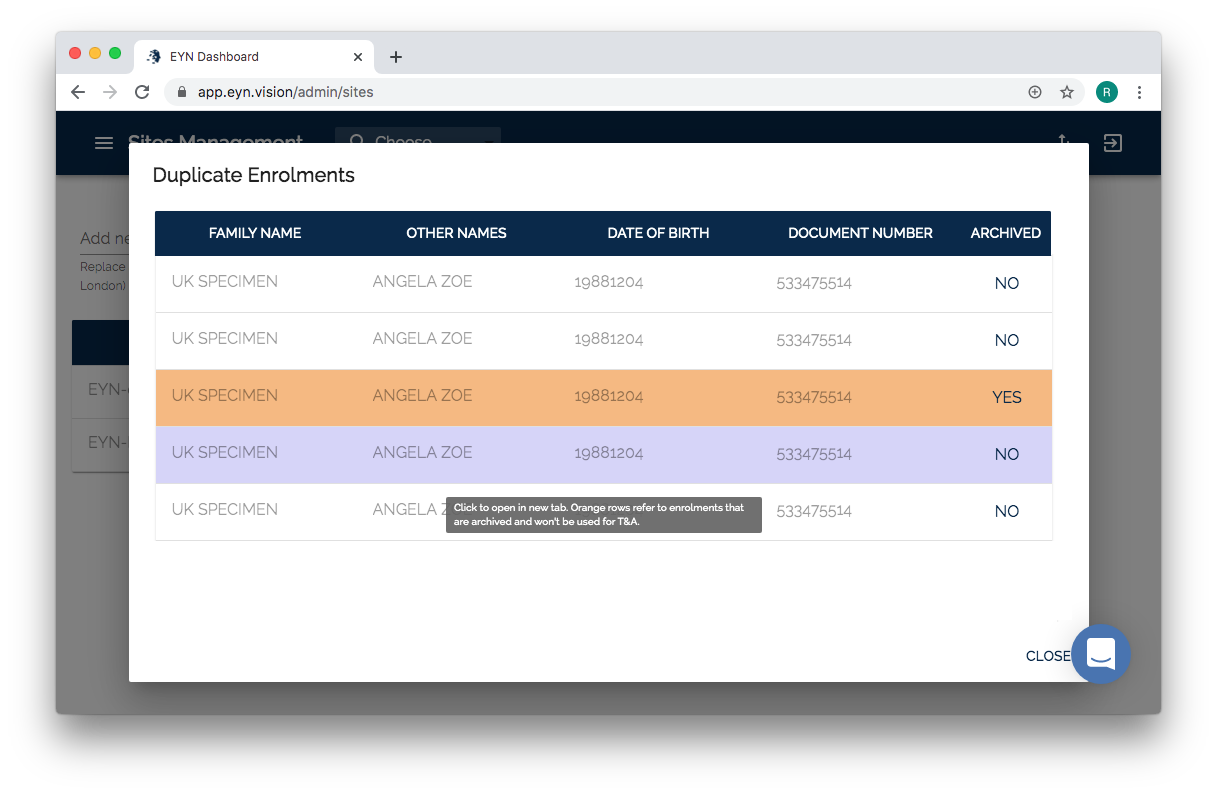 Step 4. Review the list and select duplicates
If duplicates are found, you are presented with a list of duplicated enrolments.
Entries in orange are already archived enrolments (you don't need to do anything with those).
Entries change to blue if you click on the row (in order to remember which enrolments you've already reviewed).
If you see a new duplicated enrolment, click on the entry row --- this will open the specific enrolment in a new tab.
---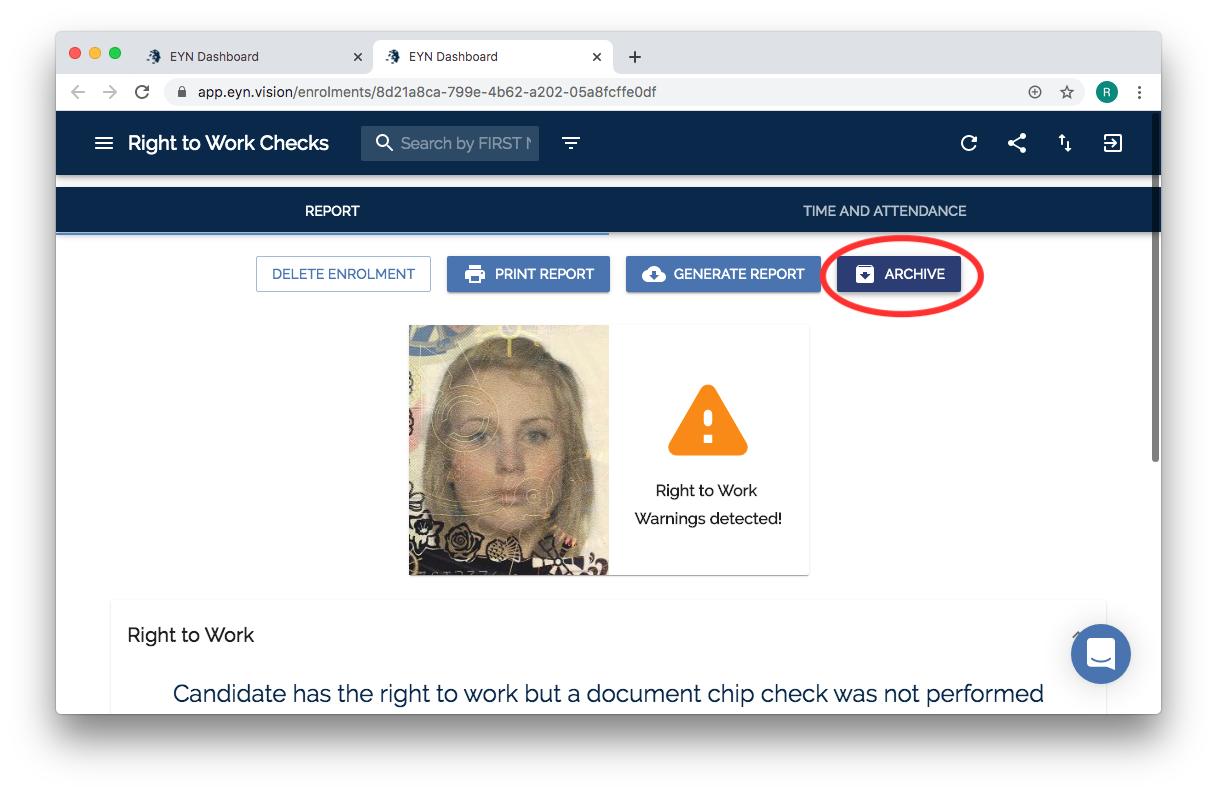 Step 5. Archive selected enrolments
In case you have found a duplicated enrolment that you want to archive simply click the Archive button.
You can then go back to your list and review if there are more duplicates of the same person or other duplicated enrolments.