Setting up your EYN application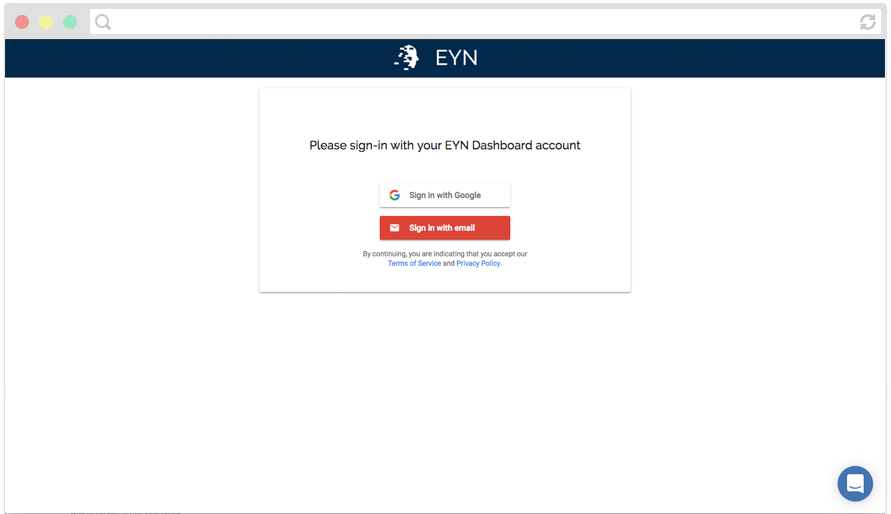 Click here to visit our web dashboard page,
Then click the red Sign In with Email button,
enter your work email and select a password for your account.
Check your emails. You will shortly receive a verification email.
Tip: if you have already registered, just use your work email and password to login.
---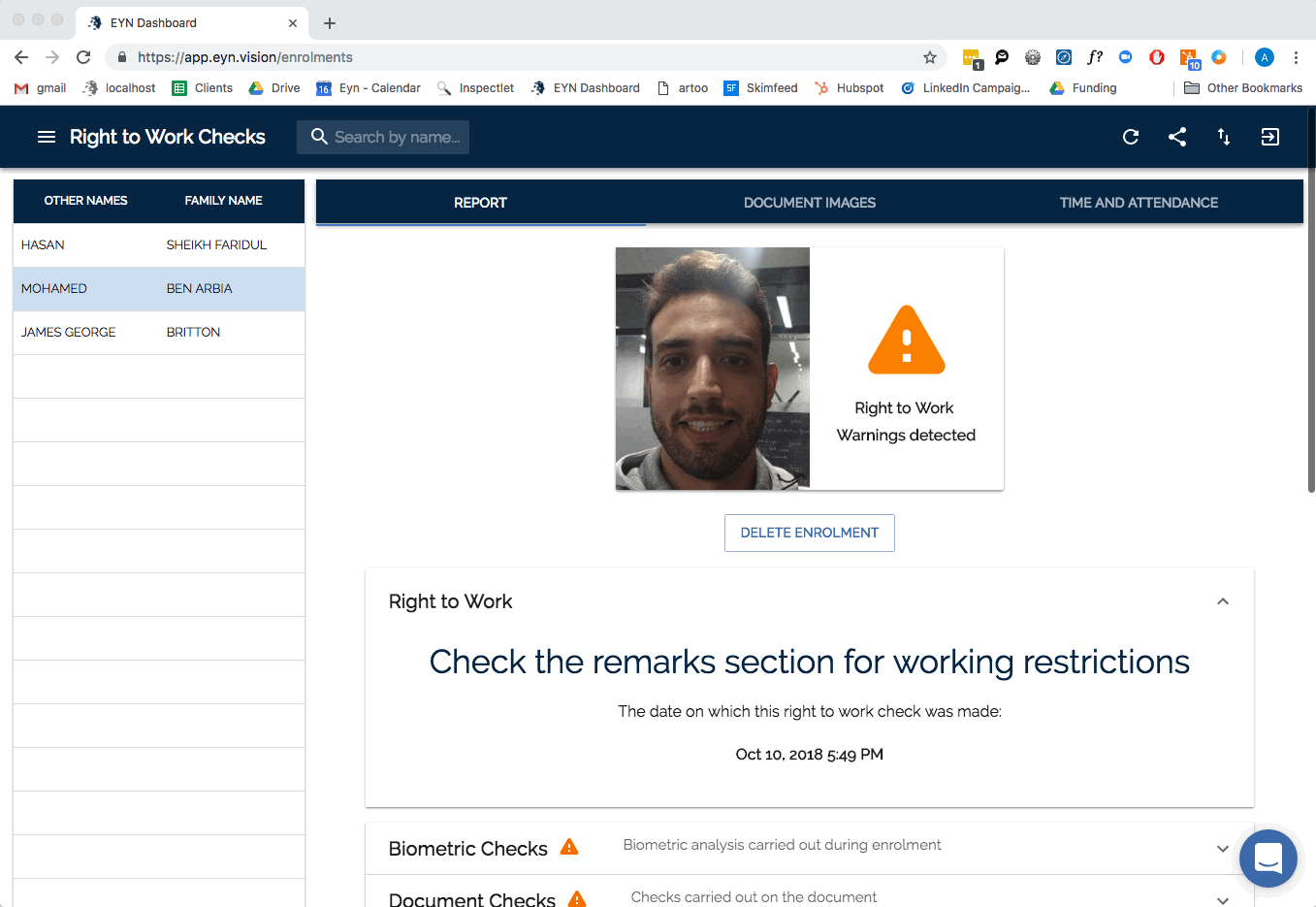 Click the three lines icon on the top left corner of the dashboard,
select the App QR code section link.
Next, select a location from the dropdown menu. There should be a list with your site locations that you will be performing the ID checks. Select default if you are using the application for remote ID checks.
---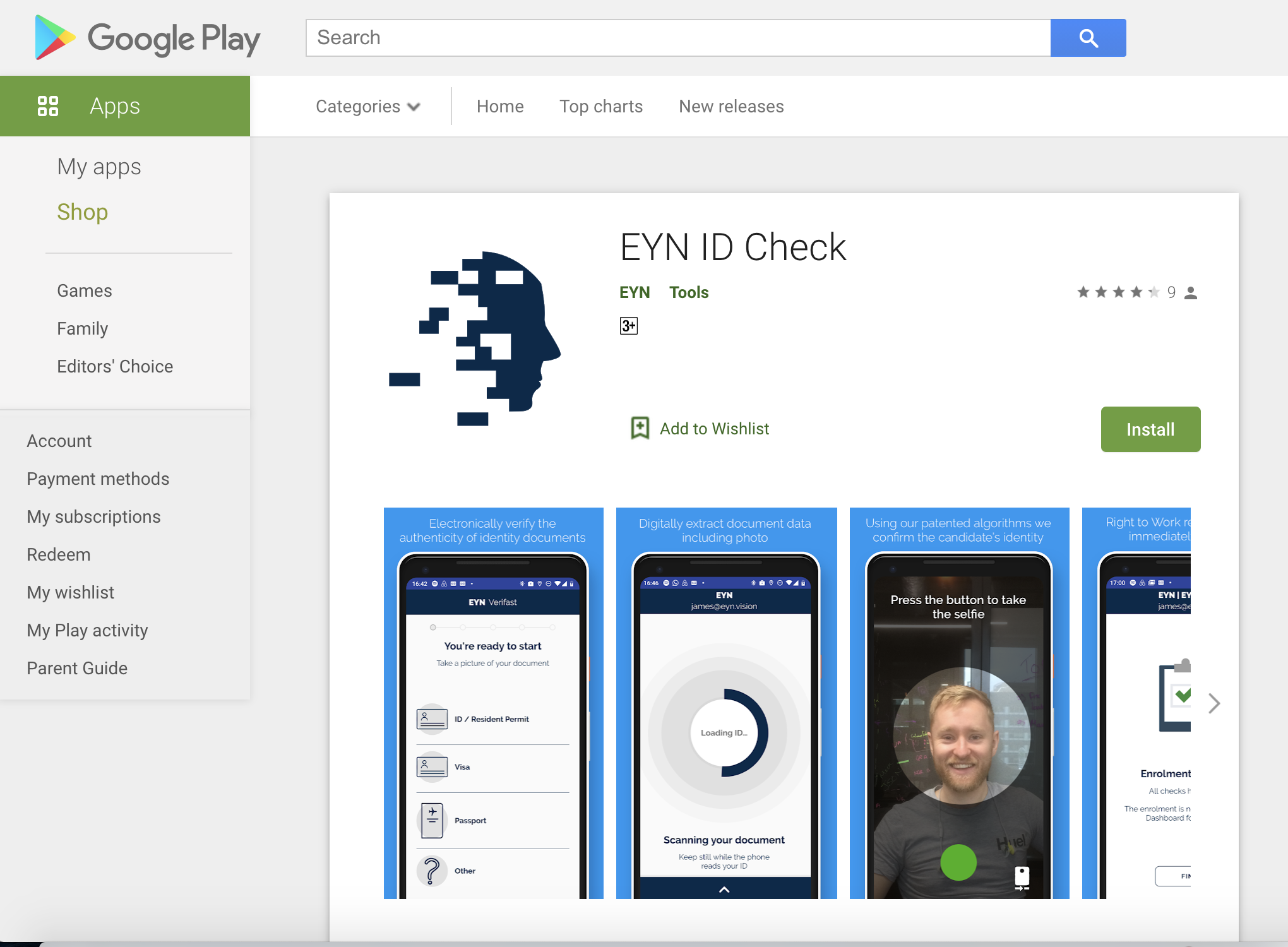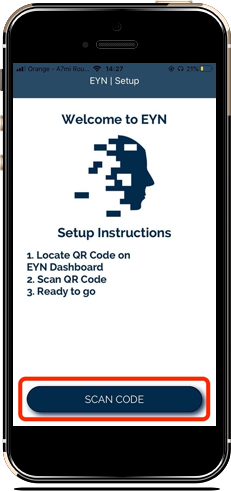 Step 4. Scan the QR code with the app
Open the application and tap the Scan code button
Point the camera view to the QR code displayed on the web dashboard for an automatic scan
Tip: open the dashboard and QR code on a laptop computer so that you can easily scan the QR code from the mobile device.
---
You are ready to use EYN's ID check application!
Check out the Getting Started guide for instructions on how to use the app
---