Tips on Reading Documents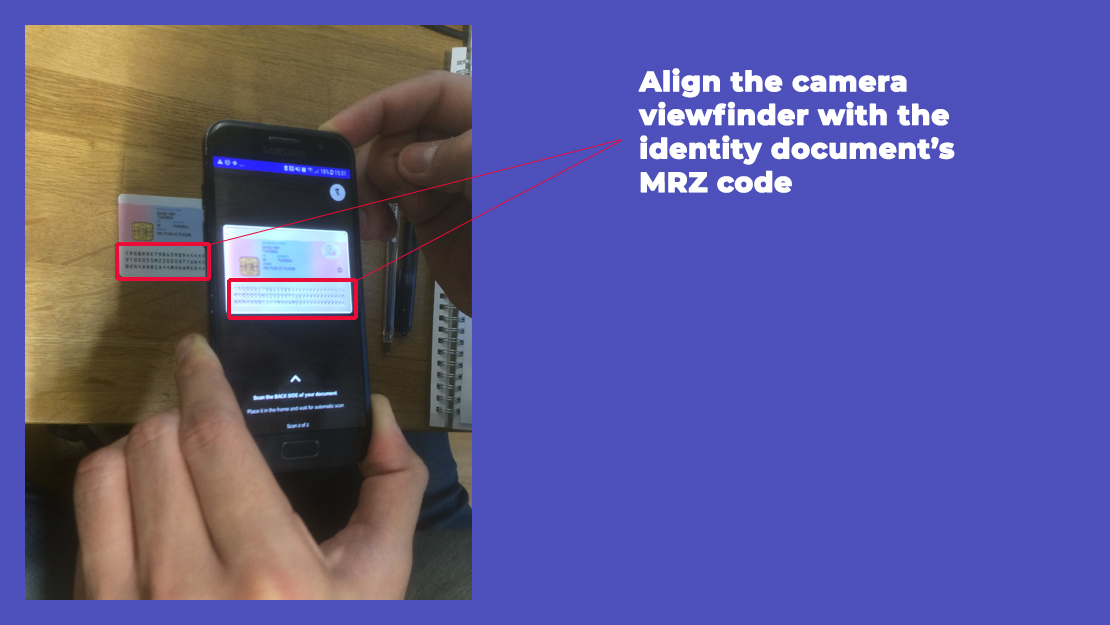 Tips on taking photographs of the identity document
The camera's viewfinder has three lines filled with the <<<<<<<<< symbol.
Try to align these lines with the actual document's MRZ code.
Ideally place the identity document on a flat surface like a desk, then with your other hand move the phone until the MRZ code 'sits' on top of the three lines in the viewfinder.
The MRZ is a two or three lines code. It is usually at the bottom of the identity page at the beginning of a passport or the back side of an identity document.
---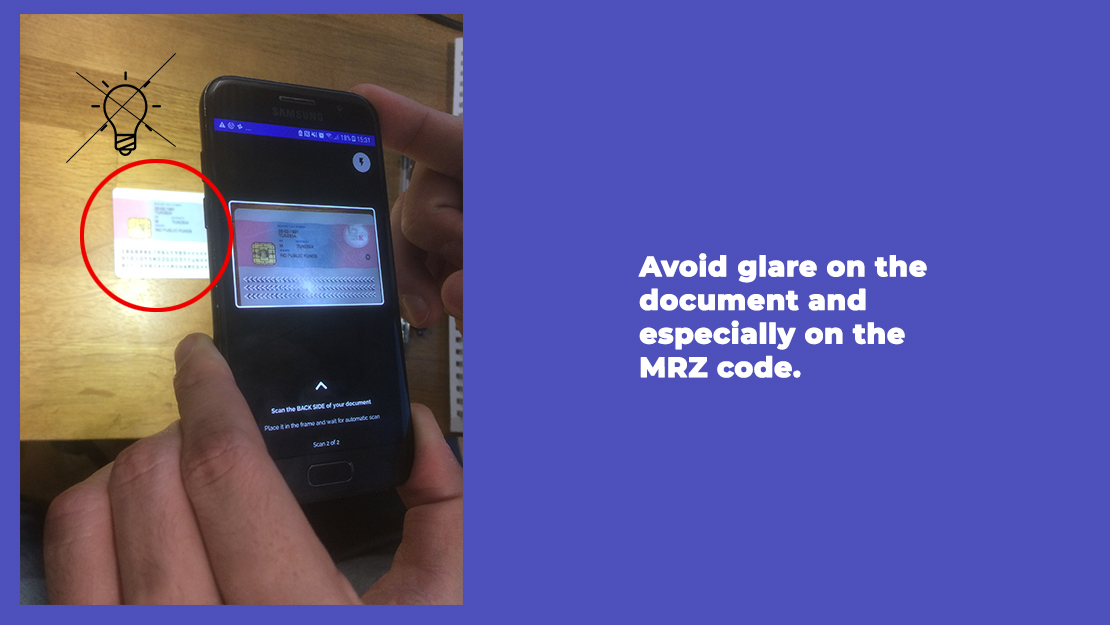 Avoid glare on the MRZ code
If there is glare on the MRZ document, the picture will no be processed succesfully.
Move the document to a position where there isn't bright direct light falling on the MRZ code.
If necessary, cover the document with your body.
---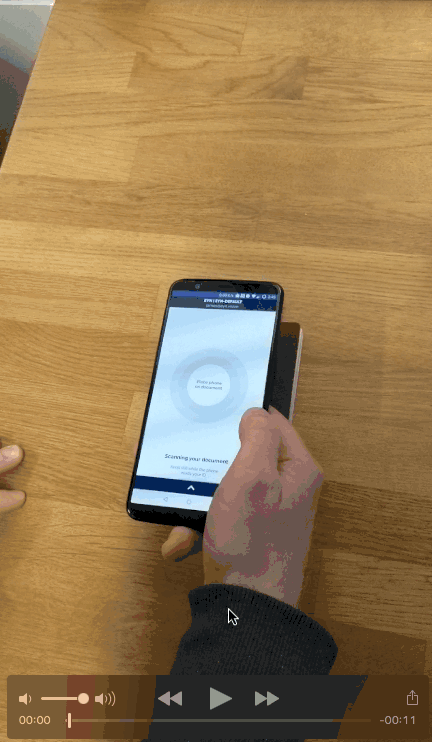 Tips when reading the digital chip
Remove any external phone cases as these will prevent the app from reading the chip
Place the identity document on a flat surface.
Then start from the top of the document and move the phone downwards until the chip reading starts - you will see the progress indicator move.
Most passports have the chip in the middle of the document but if you move the phone in a downward sweeping manner you will easily find the chip.
Usually scanning the front side works fine. If not, follow the same same technique on the back of the document.
Avoid placing the document on a metal surface as this may interfere with the reading process.
---